1997-2000
2+4=Service on Common Ground Project
Funded by the Corporation for National and Community Service: Learn & Serve America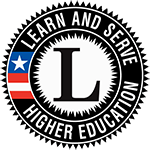 The Campus Compact National Center for Community College's 2 + 4 = Service on Common Ground project built on its successful initiatives and programs to advance service-learning on community college campuses through peer faculty development by creating mutually beneficial partnerships among diverse higher education institutions. The goal of the project was to advance service-learning through faculty development on two-year and four-year institutions. It was designed to maximize the applied curricular assets of two-year colleges and the research orientation of four-year institutions so that faculty could more effectively integrate service-learning opportunities that improve student learning and contribute to community development.
The 2 + 4 = Service on Common Ground project engaged faculty from 14 postsecondary institutions, in two- and four-year pairs to (1) develop faculty through service-learning; (2) create common community service-learning projects; (3) assess student learning, faculty skills, institutional expectations, and community improvement; (4) provide technical assistance to faculty on their campus and nationally; and (5) develop and disseminate resources that highlight the benefits of service-learning for the institution and community.
Two-year institutions benefited by the research orientation and experience of their four-year faculty cohorts; four-year institutions benefited from the applied curricular and community experience of their two-year faculty cohorts; and the community benefited through their combined efforts. The 2 + 4 = Service on Common Ground project maximized faculty efforts from diverse institutions to "add value" to their college, university, and community.
Two-year project faculty also provided technical assistance to encourage cohorts in 49 states to integrate service-learning into their classes. This augmented the work these faculty began during the CNS-funded The Faculty Role: From the Margin to the Mainstream project.
During the initial months of the 2 + 4 = Service on Common Ground project, faculty from two- and four-year institutions combined forces to move from institution-specific service-learning to developing trust, a shared vision, and commitment to work together for mutual and community benefit. The following figures represent the initial and enhanced partnerships forged by the project faculty teams.
Figure 1 Initial institutional and community partnership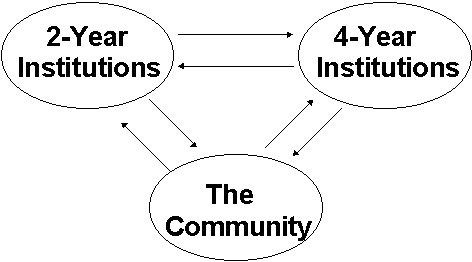 Figure 2 Enhanced institutional and community partnership
The impact of service-learning on students, faculty, institutions, and the community was greatly increased as the project moved from ad hoc connections (Figure 1) to critical pathways among the diverse institutions and the community (Figure 2).
Among the activities designed and implemented by the campus teams included the development of:
teams of diverse faculty
forums and workshops for faculty
a research process and protocol to assess student learning, faculty development, and community improvement
a mutual service-learning project
high-quality resources for faculty to integrate service-learning into their courses, institutions, and community
a series of site visits to two-year colleges to work with faculty
dissemination processes to encourage and support faculty in service-learning.
In addition, several of the project teams developed informal and formal collaborations – for example, the Middlesex Community College – Bentley College and the Kapi'olani Community College and University of Hawaii teams committed to working together on issues of immigration and ethnic/community diversity. This is but one example of such collaborations.
The result of the project collaborations (blending of the assets of both two- and four-year institutions for mutual and community benefit) enhanced the contributions institutions can make independently and offered a partnership model for others to consider and employ.
The 2 + 4 = Service on Common Ground project engaged 14 postsecondary institutions in meeting the needs of their local communities. Each of the seven partnerships, by working with community representatives, identified a particular community need or issue of immediate and long-term importance.
The following chart identifies the need/issue addressed by each project team.
| | |
| --- | --- |
| Partnership | Community Need/Issue |
| Arizona: Mesa Community College and Arizona State University | Welfare Reform |
| Colorado: Community College of Aurora and the University of Colorado at Denver | Housing and Community Development |
| Florida: Brevard Community College and the University of Central Florida | Literacy and America Reads |
| Hawaii: Kapi'olani Community College and the University of Hawaii | Immigration and Ethnic Community Development |
| Ohio: Hocking College and the University of Ohio | Environment |
| Massachusetts: Middlesex Community College and Bentley College | Immigration |
| Rhode Island: Community College of Rhode Island and Brown University | Health and Wellness |
Project faculty were committed to recruiting, developing, and connecting additional faculty on their home campus to become members of the project – a critical component to sustain service-learning as an authentic teaching/learning method and essential element of undergraduate and graduate students' experience.
The Community College National Center for Community Engagement is committed to (1) developing and sustaining high-quality service-learning programs and partnerships; (2) creating resources that identify effective practice for faculty, institutions, and communities to benefit from service-learning pedagogy; and (3) encouraging colleges and universities to combine their efforts for institutional and community development.
The 2 + 4 = Service on Common Ground provided a unique opportunity to advance service-learning on college and university campuses and transform communities to safer and healthier places for all citizens.
Please take the opportunity to view our service-learning Web Products which were developed during year three of the "2+4" project.
Susan McGill
Director of Service Learning
Associate Director of CPPS
Mesa Community College
1833 W. Southern Ave.
Mesa, AZ 85202
602-461-7393 phone, 602-461-7816 fax
email: mcgill@mesacc.edu
Arizona, Arkansas, Missouri, Oklahoma
Susan McGill is a social worker and faculty member at Mesa Community College, Mesa, Arizona. Presently she is Director of the Service-Learning Program in the Center for Public Policy and Service at Mesa Community College. She teaches social work classes and serves as a faculty advisor for students enrolled in service-learning courses.
Susan received a Bachelors of Arts degree in Sociology from Eastern Illinois University and a Master's in Social Work from Arizona State University. She has 16 years of professional social work practice, including crisis intervention, medical social work, school social work, and program development. Certification and professional memberships include: Certified Independent Social Worker, National Association of Social Work and School Social Work Association of Arizona.
---
Martha Bergin
Assistant Director of Service-Learning
Mesa Community College
1833 W. Southern Ave.
Mesa, AZ 85202
602-461-7393 phone
602-461-7816 fax
email: zona@goodnet.com
Arizona
Martha Bergin is an educator and consultant in communication. She has served as an adjunct faculty member with Maricopa Community Colleges since 1991 and currently teaches interpersonal communication and sociology at GateWay Community College. Her consulting firm, InterCulture, engages in intercultural communication research and diversity training for firms such as Northern Pipeline and Motorola Phoenix Advisory Council. She is Assistant Director of the Center for Public Policy and Service at Mesa Community College, where she coordinates Mesa's service-learning programs. Martha received her PhD in Communication from Arizona State University and her MA in Sociology from Sacramento State University. Her current research investigates "service" and "the hero's journey.
---
Andy Hall
Projects Coordinator, Center for Urban Studies
Arizona State University
College of Public Programs Center for Urban Studies
P.O. Box 870803
Tempe, AZ 85287-0803
602-965-9216 phone, 602-965-8530 fax
email: andy.hall@asu.edu
Arizona
Andy Hall is Projects Coordinator for the Center for Urban Studies at Arizona State University. Dr. Hall holds a PhD in Justice Studies from ASU and an MS in criminology from Florida State University. He has worked primarily with nonprofit advocacy and civil rights organizations, including the National Moratorium on Prison Construction, Southern Regional Council, and Pretrial Services Resource Center. He is co-founder of the Women's Street Support Center in Phoenix. Dr. Hall's service and research interests include violence prevention, youth-police relations, incarceration policy, and action research. He currently teaches "Community Action Research," an undergraduate service-learning course at ASU. His most recent publication is Incarceration: Its Impact on African American Families and Communities, for the 1997 Arizona Black Town Hall.C. David Lisman has both bachelor's and master's degrees in Philosophy from Baylor University and a PhD in educational policy studies from the University of Wisconsin at Madison. He has taught Philosophy and Foundations of Education at a number of colleges and universities. He currently is a full-time instructor in Philosophy at the Community College of Aurora (CCA), Aurora, Colorado, with an extended administrative contract as Director of the Community Involvement Program.
---
David Lisman
Director of the Community Involvement Center
Dept. of Philosophy
Community College of Aurora
16000 E. CentreTech Parkway
Aurora, CO 80011
303-340-7079 phone
303-340-7080 fax
email: dlisman@castle.cudenver.edu
Colorado, Kansas, Nebraska, North Dakota, South Dakota
Dr. Lisman founded CCA's Community Involvement Program that now includes a number of community outreach programs. He has been a community college leader in the service-learning movement. In addition to his work in The Faculty Role: From the Margin to the Mainstream project, Dr. Lisman participated in the American Association of Community Colleges (AACC) Kellogg-Beacon project, Promoting Civic Responsibility Through the Curricular Integration of Ethics and Service-Learning, in which he mentored faculty at various community colleges.
---
Jerry D. Jacks
Adjunct Professor
University of Colorado Denver
Dept. of Political Science
P.O. Box 173364
Denver, CO 80217-3364
303-752-1983 phone, 303-556-6041 fax
email: jjacks@carbon.cudenver.edu
Colorado
Jerry Jacks has been an instructor at the University of Colorado at Denver since 1990. He teaches several courses associated with American Politics but is primarily involved in The Urban Citizen, a course offered each semester through the Political Science Department.
The course was started because faculty identified a need to develop harmony between the sometimes abstract theory of the classroom and life experiences in order to inspire students to make a commitment to their community. The course engages students in community service projects where they learn firsthand to appreciate the role of individual citizens in a diverse urban context while exploring issues such as citizenship, ethics, and personal responsibility.
---
Barbara Baird
Curriculum Specialist
Center for Service-Learning
Brevard Community College
1519 Clearlake Rd.
Cocoa, FL 32922
407-632-1111, ext. 62410, 407-634-3752 fax
email: baird.b@a1.brevard.cc.fl.us
Alabama, Georgia, Florida, Mississippi, South Carolina
Barbara Baird has an MEd in guidance and counseling from Stetson University and a BA in journalism/political science from the University of New Hampshire. She is teaching Community Involvement at Brevard Community College and has taught as an adjunct faculty from 1990 to 1992. She also has taught at the University of Maryland. Barbara is a trainer and consultant in community youth development, drug abuse prevention, peer education, and grant writing. Barbara has administered nonprofit agencies and is currently the Prevention Program Coordinator for Crosswinds Youth Services. She has worked with service-learning students for years.
---
Maria LaVooy
University of Central Florida Brevard Campus
Dept. of Psychology
1519 Clearlake Rd.
Cocoa, FL 32922
407-632-1111 phone
407-633-7696 fax
email: mlavooy@pegasus.cc.ucf.edu
Florida
Maria LaVooy has a PhD in Psychology, and an MA in Psychology from Miami University. She also earned a BA in Biology from William Patterson College. Currently, she is a psychology instructor at The University of Central Florida and incorporates service-learning into her courses. As a former Professor of Psychology at Brevard Community College, Maria taught Community Involvement and Human Service Experience courses and offered service-learning options in regular classes. Maria has been a longtime proponent of the service-learning pedagogy and has mentored a plethora of field placement and volunteer students.
In 1985 Robert Franco completed his doctoral dissertation, Samoan Perceptions of Work: Moving Up and Moving Around, at the University of Hawai'i. In that same year, he began his Anthropology teaching career at Kapi'olani Community College (KCC), one of eight institutions in the University of Hawai'i Community College system. He has played a major role in developing KCC's nationally renowned Asian-Pacific multicultural and international program. From 1990 to 1995, he directed KCC's Kellogg Foundation/AACC Beacon project, Beyond the Classroom: International Education in the Community College." From 1995 to 1997, he directed KCC's Center for Disease Control/AACC project, "Bridging Beyond the Classroom: Service-Learning for Total Health and HIV Prevention.
---
Bob Franco
Service-Learning Coordinator
Assoc. Professor of Anthropology
Kapi'olani Community College
Instructional Services Office
4303 Diamond Head Rd.
Honolulu, HI 96816
808-734-9285 phone, 808-734-9828 fax
email: bfranco@hawaii.edu
California, Hawaii
Bob recently planned, implemented, and coordinated a Fulbright-Hays (United States Department of Education) Seminar abroad to Japan. In this seminar, 12 American faculty studied and toured Japan for 30 days. He chairs the Funding Committee for the Hawai'i Committee for the Humanities and has been a national mentor for the National Endowment for the Humanities/AACC initiative, "Exploring America's Communities: Quest for Common Ground." He is also Vice President of the Board of Fetu Ao, a Honolulu-based Samoan organization focusing on health prevention education and youth crime reduction. He continues his research on cultural and socioeconomic issues in Hawai'i and the Pacific. Because of the central importance of service in Samoan culture, he believes that there are many diverse multicultural traditions of service in the American experience. The KCC service-learning program engages students in exploring and activating these service traditions. He currently chairs the Social Science Department and continues to provide major leadership in shaping Kapi'olani as a national leader in multicultural and international education.
---
Greg Mark
Associate Professor of Ethnic Studies
University of Hawaii, Manoa
Honolulu, HI 96822
808-956-5144 phone, 808-956-9494 fax
email: mgregory@hawaii.edu
Hawaii
Greg Mark has a doctorate in Criminology from the University of California, Berkeley. He is currently an Associate Professor of Ethnic Studies at the University of Hawai'i at Manoa. His area of specialization is the Chinese in the United States with emphasis on Hawai'i. Service-learning has been an integral part of his teaching for the past 20 years. His students have been involved in community outreach projects, ranging from working with children in crime prevention programs to tutoring Chinese immigrants to successfully pass the U.S. citizenship test.
---
Donna K. Duffy
Professor of Psychology
Dept. of Psychology
Middlesex Community College
Bedford Campus, Springs Rd.
Bedford, MA 01730-9214
781-280-3909 phone
781-280-3906 fax
email: duffyd@middlesex.cc.ma.us
Kentucky, Tennessee, and West Virginia
Donna Killian Duffy is Professor of Psychology and Co-coordinator of the Activating Learning in the Classroom (ALC) program at Middlesex Community College (MCC), Bedford and Lowell, Massachusetts. She earned her BA degree (1970) in Psychology at Wheaton College (Massachusetts) and her PhD degree (1976) in Psychology at Washington University (Missouri). She has published several articles on the ALC program and has written a book entitled Teaching Within the Rhythms of the Semester with co-author Janet W. Jones. In 1991, she received an International Award for Teaching Excellence, presented by the International Conference on Teaching Excellence at Austin, Texas, and student and administrative awards for teaching excellence at MCC. In 1994, she participated in the AAC&U initiative, "American Commitments: Diversity, Democracy, and Liberal Learning," and organized projects in teaching for diversity at MCC. She was selected as a member of the Invisible College in March 1995 and is presently co-editing the AAHE monograph on service-learning and psychology with Bob Bringle.
---
Robert Koulish
Bentley College
Morison 101
Waltham, MA 02154-4705
781-891-2929 phone
781-891-3410 fax
email: rkoulish@bentley.edu
Massachusetts
Robert Koulish (Ph.D, University of Wisconsin), is assistant professor of government at Bentley College, Director of the Bentley Immigrant Assistance program and Associate Director of the Bentley Service-Learning Center. He teaches public policy, American government, immigration politics, urban politics and integrates service-learning and democratic modes of teaching-learning into each class. Robert has conducted research and published articles on such topics as citizenship service-learning, immigrration and human rights. He is currently engaged in research on the naturalization prcess in the greater Boston area.Elaine Dabelko is the Director of Instructional Services at Hocking College, a technical college located in the Appalachian region of Ohio. Currently celebrating her 25th year as a two-year college educator, she has received Hocking's President's Award for administrative leadership and has been designated a Hocking College Scholar. She previously was a faculty member and director of Hocking's General Studies Department and continues to teach part-time. Her current responsibilities include development of cross-curricular projects, such as service-learning, distance-learning, and internationalizing the curriculum and core competencies.
---
Elaine Dabelko
Director of Instructional Services
Hocking College
3301 Hocking Parkway
Nelsonville, OH 45764
614-753-3591 ext. 2272, 614-753-4097 fax
email: dabelko_e@ccmgate.hocking.cc.oh.us
Indiana, Iowa, Ohio, Wisconsin
Elaine's involvement in the service-learning movement includes the founding of the Hocking Outreach Program Experience (HOPE). Originally funded by the American Association of Community Colleges, the mission of HOPE is to provide institutional, community and regional support for the integration of service-learning into the two-year college curriculum and to collaborate with the local community to address unmet needs within southeastern Ohio. For the past year, she has served as a national mentor for the National Center for Community College's (CCNCCC) service-learning project, From the Margin to the Mainstream, for the upper Midwest. She is looking forward to collaborating with Ohio University in CCNCCC's newest service-learning project, 2 + 4.
---
Patricia Dewees
Senior Program Manager
Institute for Local Government and Rural Development (ILGARD)
Technology and Engineering 143
Ohio University
Athens, Ohio 45701
614-593-4388 phone, 614-593-4398 fax
email: Dewees@ilgard.ilgard.ohiou.edu
Ohio
Patricia Dewees is Senior Project Manager and Associate Director of the Institute for Local Government Administration and Rural Development (ILGARD), a public service institute at Ohio University. Ms. Dewees is responsible for applied research and technical assistance projects with development organizations and local governments. Previously she was Assistant Director of the Ohio University Independent Study program, and she has over 20 years of experience working in adult learning. From 1986 to 1990, she was the lead trainer and consultant to the Council for Adult and Experiential Learning (CAEL) on the assessment of prior learning in the technical curriculum. She has created training materials, designed "Train the Trainer" workshops and delivered training in over 50 faculty assessment workshops, presented through CAEL. She has acted as an evaluator for numerous groups, reviewing grant activity and programs in telecommunications and in adult learning. She currently heads ILGARD's rural partnership and management advisory services programs. She is also the evaluator for the Americorps Appalachian Access project administered by Ohio University (1995-97).
---
Tonia B. Fay
Adjunct Faculty/Consultant
Human Service Department
Community College of Rhode Island
Knight Campus
400 East Avenue
Warwick, RI 02886-1805
(401) 825-2271 phone , (401) 825-2265 fax
email: tbfay@uriacc.uri.edu
Rhode Island
Tonia B. Fay has been a Professor in the Human Services Department for the past five years. She has spent this time teaching, advising, and placing students in the community (Field Placement Seminar I). Tonia is a strong believer of the service-learning model because of the combination of hands-on experience with theory, which together cannot be taught in the classroom. Tonia received a Master's in Education from the University of Rhode Island, a BA in Psychology from Rhode Island College, and an AA in Substance Abuse/Mental Health from the Community College of Rhode Island.
---
Kris Hermanns
Associate Director
Swearer Center for Public Service
Box 1974
Brown University
Providence, RI 02912
401-863-1529 phone, 401-863-3094 fax
email: kris_hermanns@brown.edu
Rhode Island
Kris A. Hermanns is the Associate Director of the Swearer Center. Kris assists with the day-to-day management of the Center's staff and services. She works with faculty and academic departments to integrate public service more effectively into academic and curricular efforts of the University, including the coordination of course development grants and support. In addition, Kris is responsible for developing and managing grants; supervising and supporting full-time staff members; and advising students regarding career and academic goals, fellowship programs and grant opportunities, senior theses, and the development of new initiatives. Over the past 10 years, Kris has been involved in program and training development with various community initiatives focusing on HIV/AIDS, adult literacy, gay and lesbian youth, homelessness, and welfare reform. She has served as an advisor to the American Medical Student Association's technical assistance program with AmeriCorps and served as a VISTA volunteer with the Commonwealth Literacy Campaign in Boston. Kris has a bachelor's degree in Political Science from the University of Wisconsin-Madison, and a Master's of Education with a focus on Administration, Planning, and Social Policy from Harvard University's School of Education.
This material was based upon work supported by the Community College National Center for Community Engagement through a grant from the Corporation for National and Community Service under the Learn and Serve America Program. Opinions or points of view expressed in this document are those of the authors and do not necessarily reflect the official position of the Community College National Center for Community Engagement, the Corporation, or the Learn and Serve America Program.