October 2003 – June 2007
Supporting Actions For Engagement (SAFE) Project
Funded by the Corporation for National & Community Service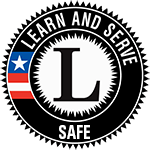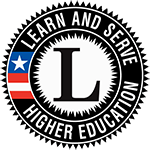 The Community College National Center for Community Engagement, with the support of the Corporation for National and Community Service, implemented initiatives to develop projects on Homeland Security and Domestic Preparedness, Service-Learning and Civic Engagement.
The grant supported:
Subgrants to 12 community colleges across the country and territories;
An annual National Summit on Homeland Security and Domestic Preparedness in collaboration with the League for Innovation in the Community College;
Convening of community college presidents and service practitioners to provide guidance to CCNCCE on future service-learning and civic engagement strategies;
Training and technical assistance conducted by experts in the field on service-learning and civic engagement throughout the US and territories;
Conducting overall program evaluation;
On-line workshops;
Development and dissemination of publications.
2003-2006 Sub-grantees
Kenai Peninsula College, in Soldotna, AK, implemented a service-learning project on two of its three campuses which focused on addressing social, environmental, economic and wellness challenges facing the people of the Kenai Peninsula—while increasing community collaboration and appreciation of the rich cultural heritage of the region. Among their activities were 1) helping the community in preparing for the 2006 Arctic Winter Games, a circumpolar region-focused sports and cultural sharing event; 2) partnering with a Native faith-based organization, Alaska Christian College, to create programs which help Native students transition to higher education; and 3) partnering with local after-school, tribal Headstart and parenting education programs to address needs of "children at-risk" and their families. KPC provided service learning opportunities that helped create a sustainable program which benefited both the college and the community. Contact: Krista Timlin, Phone: 907-262-0337, Email: inklt@uaa.alaska.edu
Riverside Community College, in Riverside, CA, developed a project which focused on better preparing their community for meeting the diverse educational needs of various populations, and provided training to students, parents, agencies, and community-based organizations as it related to critical disaster preparedness and public safety needs. Their project included identifying short-term actions to reduce the scope of an emergency and managing necessary resources in the event of a disaster. SAFE Project students received training on disaster preparedness and were involved in providing presentations to 5th graders on improving individual family disaster preparedness plans. Recipients were asked to return their completed plans with a sign-off form completed by their parent or guardian so that students could measure the outcomes of their presentations. Contact: Ola Jackson, Phone: 909-222-8858, Email: ola.jackson@rcc.edu
Hillsborough Community College, in Tampa, FL, addressed social problems that arise in individuals who have experienced disasters of one kind or another. Students in courses in Human Services, Sociology, History, Education, and Health Sciences studied social problems which occur in the Tampa Bay area, namely domestic violence, readjustment to society of war veterans, living with cancer and other life-threatening illnesses, 'bullying' in public schools, and violent crimes. Students researched what services were currently available to help individuals deal with the stresses created by these events and determined the scope of available resource by interviewing staff in the agencies that provide services to those affected and also by administering a questionnaire to survivors of major life crisis. The analysis and interpretation of the questionnaire data was used to develop recommendations for developing new programs or augmenting existing services to those who have experienced traumatic life events. Contact: Sharon Miller, Phone: 813-253-7982, Email: smiller@hccfl.edu
San Antonio College, in San Antonio, TX, involved students and faculty from many disciplines in service learning activities which focused on homeland security.
Fire Science students inspected buildings to see if they are up to fire codes and presented programs at elementary schools in the San Antonio Independent School District about fire safety.
EMT- Basic students served at the hospital and on the ambulance.
History students visited with and assisted American soldiers and their dependents in seeking USO services.
Public Administration students assisted public agencies in creating products that teach the importance of security procedures.
English students developed lesson plans on how to help K-8 children recognize potential threats in the environment of their homes, schools, and communities.
Criminal Justice students provided service at the Texas Department of Corrections-Adult Parole Division.
Individual, Family and Community students served as mentors at the Gonzales Achievement Center where students were sent for disciplinary problems or learning disabilities.
Economics students worked with the San Antonio Food Bank and the Salvation Army where they were trained in disaster relief and assisted with food and clothing drives for families affected by fires, floods, tornados, or other natural disasters.
Contact: Audrey Grams, Phone: 210-785-6044, Email: agrams@acccd.edu
Raritan Valley Community College, in Somerville, NJ, developed a Service Learning Homeland Security program that acts as an organizing center, bringing together students, faculty, and community members to study the immediate impacts and problems associated with September 11th. Students were involved in service learning projects that addressed community needs for homeland security. Collaboration with the Somerset Police Academy involved police recruits in service learning homeland security research projects for various community organizations. Senior citizens also were involved by taking part in volunteer activities with numerous community organizations to specifically address the issues of public health and safety. Core project activities included the following: 1) developing service learning activities around homeland security and emergency preparedness within specific disciplines; 2) conducting lessons learned for the campus and community; 3) offering faculty development workshops that teach and encourage the development of homeland security within all academic disciplines.
Students in the Trends in Nursing course developed Homeland Security projects and shared them with the public via a web page.
Contact: Lori Moog, Phone: 908-526-1200 x:8284, Email: lmoog@raritanval.edu
For further details on Raritan Valley's programs, please click on the links listed below:
Capstone Project (Law Enforcement)  [PDF]
Trends in Nursing  [PDF]
Foundations of Early Childhood Education  [PDF]
Children's Literature [PDF]
Northampton Community College, in Bethlehem, PA, developed service-learning and civic engagement programs that promote and teach preparedness methods and focused on house fires, flooding, and chemical spill (the 3 most likely disasters that residents of the NCC's service area were most likely to face, as identified by the American Red Cross). They implemented a service learning project in cooperation with the American Red Cross, local fire, police and ambulance services, targeting urban schools in underserved communities in NCC's service area. In addition, faculty from the Veterinary Technician program developed a service learning project on the subject of pet evacuation in collaboration with Lehigh County Humane Society.
Contact: Debra Bohr, Phone: 610-252-8754, Email: dbohr@northampton.edu
The University of Puerto Rico at Cayey (UPR-Cayey) provided administrative and computer and technology support to non-profit and faith-based organizations that provide a variety of services to low-income communities and the homeless through an internship course in which students worked 3 hours a day, 5 days a week, providing services to the community which are linked to UPR-Cayey's Program of Technology and Office Administration curriculum. Additionally, UPR-Cayey partnered with Alianza Universitaria para el Desarrollo de las Comunidades (University Alliance for Community Development) to provide training to the students and faculty working with community projects. Contact: Humberto Malave , Phone: 787-263-3165 , Email: hmalave1@aol.com
Tohono O'odham Community College (TOCC) operationalized and formalizing service learning curriculum throughout all academic programs offered. During the grant, 30 students and 5 faculty who were participating in the occupational apprenticeship programs assisted citizens of the Tohono O'odham Nation with new construction, home repairs, and other renovation needs. This need was very great, as there were 400 homes without proper infrastructure throughout the Tohono O'odham Nation. TOCC's SAFE project included 1) professional development training for faculty members; 2) syllabi analysis as it relates to service learning; and 3) service learning inclusion, with the goal that each course taught at TOCC will involve an element of service learning.
Contact: George Miguel, Phone: 520-383-8401, Email: gmiguel@tocc.cc.az.us
Turtle Mountain Community College (TMCC) chose the problem of diabetes as a community issue to use for its SAFE service learning project. Type 2 diabetes is a widespread problem that directly or indirectly affects everyone on the reservation. TMCC partnered with the Anishinaube Wellness Center, the Honoring Our Health Diabetes Project, the Woodlands Wisdom Nutrition Project, the USDA Special Emphasis Extension Talking Circle Project, and the Genetic Research program to address this problem. They also added the 5+5 Coalition (which consists of the County Public Health, Presentation Medical Facility, Rolette County WIC, and Rolette County Extension Program) to their list of partners. The TMCC SAFE project utilized the National Center for Service Learning and Leadership to train their faculty in implementing service learning into their courses. During the grant, at least 6 faculty and 175 students were actively involved in service learning projects relating to diabetes.
Contact: Peggy Johnson, Phone: 701-477-7817, Email: pjohnson@tm.edu
Mesa Community College in Mesa, Arizona, Gulf Coast Community College in Panama City, Florida and Monroe Community College in Rochester, New York served as the lead colleges regarding training on Homeland Security and Domestic Preparedness, Service-Learning and Civic Engagement. The SAFE Training team conducted five regional 1-day workshops which highlighted their individual programs: The Connector Program; Brighton Watch and The National Issues Forums. In addition, in collaboration with The Council on Public Policy Education five 2-day trainings regarding the facilitation of Issue Forums was conducted on a regional basis.
Monroe Community College Service Learning Tools:
Monroe's SAFE Courses [PDF]
Gulf Coast's SAFE Courses [PDF]
Mesa's SAFE Courses [PDF]
This material was based upon work supported by the Community College National Center for Community Engagement through a grant from the Corporation for National and Community Service under the Learn and Serve America Program. Opinions or points of view expressed in this document are those of the authors and do not necessarily reflect the official position of the Community College National Center for Community Engagement, the Corporation, or the Learn and Serve America Program.